Industrial Park Business
by Overseas Industrial Park Department,
Sumitomo Corporation
ABOUT US
Sumitomo Corporation has developed industrial parks in Asian countries
using accumulated experience and know-how over many years.
Since the first industrial park development in Indonesia in 1990, Sumitomo Corporation has been playing a leading role in assisting manufacturers' production activity through industrial park development for over 30 years. As of 2023, we've developed and operated 8 industrial parks in Asian countries. We not only provide comprehensive support to our customers utilizing our strong network and capability as diversified trading and investing firm, but also contribute to the national development of each nation and its people to "achieve prosperity and realize dreams".
Our industrial parks provide best-in-class infrastructure utilities to allow uninterrupted production, and supporting services for sound management of operations such as raw material procurement, logistics services, staff recruitment, and administration support etc. for our tenant companies. Through such "hard and soft infrastructure", Sumitomo Corporation commits to a long term relationship with our customers as partners.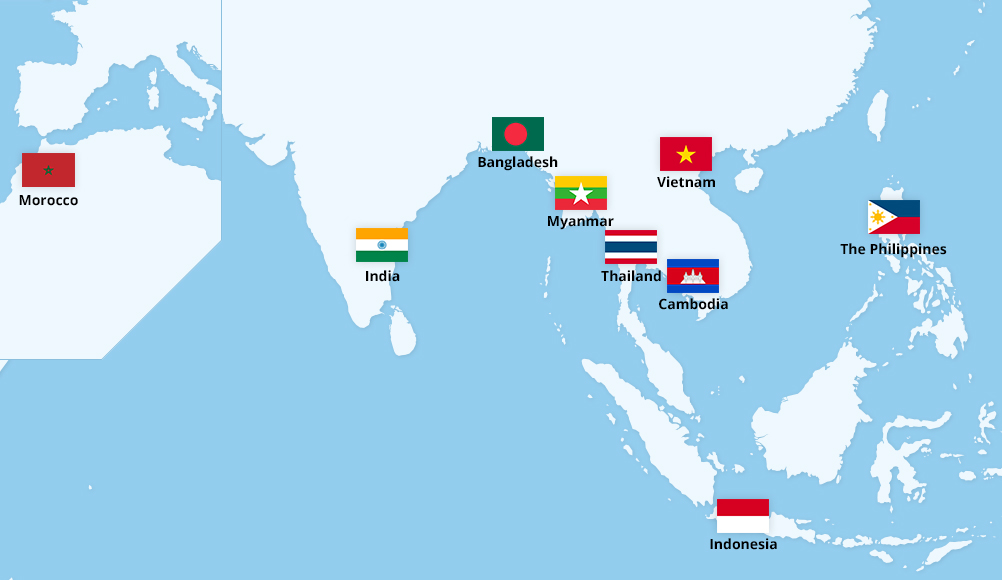 Locations
OUR INDUSTRIAL PARK
NUMBERS IN TOTAL

Developed area by size
2,876
ha
Direct employment
227,003
direct employment
Projects
6

/

 8
nations
industrial parks
As of October 2023