BANGLADESH
Bangladesh Special Economic Zone (BSEZ)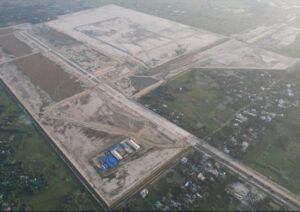 | | |
| --- | --- |
| Location | Araihazar District, Narayanganj District, Dhaka District (32 km east of the center of Dhaka, about 60 minutes) |
| Establishment | December 2019 |
| Developed area by size | 190 ha (first phase) |
| Website | https://bsezltd.com/ |
BSEZ is the first special economic zone developed by a Japanese company in the nation, established jointly in partnership with the government of Bangladesh (Bangladesh Economic Zones Authority: BEZA).
Bangladesh is one of the fastest growing country in the world, boasting 8.15% GDP growth rate in 2019 with approximately 170 million in population.
We aim to play a leading role in this emerging market of Bangladesh through development of a platform for the manufacturing industry. BSEZ is fully supported by both governments of Bangladesh and Japan with funding by Japanese government loan financing and Bangladesh government implementation of off-site infrastructure* development.
*flood prevention (land filling and embankment) and infrastructure development (power plant, substation, telecommunication line, gas station, etc.) of international standards.
The advanced development area finally started operation in December 2022. If you are considering entering Bangladesh, we would be grateful if you could contact us.